Karis Seyfried Complicates Life for the Gang in Nexus Academy Season Two!
Breaking News!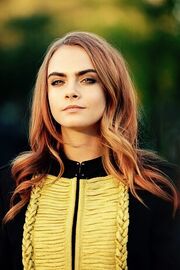 According to showrunner Craig Selbrede, newcomer Karis Seyfried will be joining the cast of Nexus Academy for Season Two, coming on board as recurring character Clark Miller! Though little was revealed about Clark and her role in the drama's sophomore season, Selbrede did reveal that Clark would bring something new to the table.
"We've had a lot of strong personalities in Nexus," Selbrede explained, "But I really feel that Clark is something we haven't seen before. She's smart-- really smart-- and she's not afraid to stick up for what's right."
Clark will be joining Nova Williams as a new presence at the school.
Season Two of Nexus Academy premieres Fall 2016.