Welcome to the Nexusverse Wiki, the official virtual guidebook to everything Nexus Academy and Journeymen! Today is July 15, 2020. We currently have 98 articles and 95 images.
ON THE WIKI
CAST OF CHARACTERS
FEATURED CHARACTER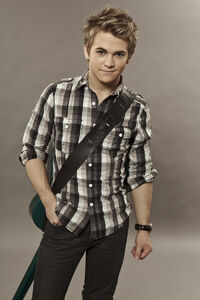 Quincy Sanders
Edit
Quincy. David. Jock. Outcast. Bully. Hero.
Unbeknownst to everyone-- including himself-- Quincy has been many conflicting things. From the moment he arrived at Nexus Academy, he found himself locked within a deep, complex conspiracy which he and the more senior Dakota Maddox hoped to unlock. Fate brought him a best friend in the quirky Lock Reach, and a confidante in the familiar Claire Axworthy. All of these people have helped Quincy grow into a smarter, braver version of himself.
But Quincy has been too many different things for too long, and soon not even a poorly timed bit of sarcasm isn't going to save him from himself.
Contributing and Helping Out
Create an article below!
Schedule

December, 2016
January, 2017
February, 2017
February 1, 2017
February 8, 2017
Community content is available under
CC-BY-SA
unless otherwise noted.